This weeks labs covered digital input and output and analog in.
The digital input task was to build an LED circuit and program the Arduino to blink the light. I noticed that setting delay(12) was the lowest I could set the delay and still observe a blink with my naked eye.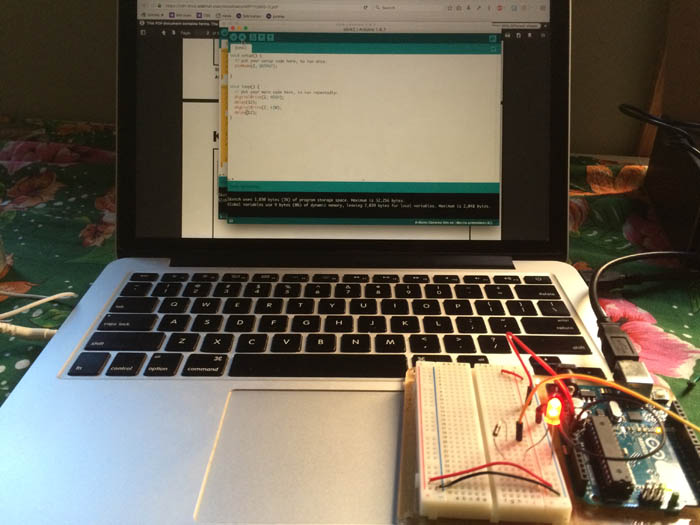 The digital output task was to build an LED circuit with a push button switch and program to read whether the light is on/off when the button is pushed; if the light is off (on LOW), then turn the light on (on HIGH).
Digital Input Lab [PComp Week 3] from Zach Coble on Vimeo.
The analog in task was to connect a variable resister to the Arduino. I connected a potentiometer (e.g. dimmer switch) to an LED light