This week's assignment was to make something using two different materials. I'm still tweaking my mobile from Week 1 and wanted to play with different materials for the hanging pieces.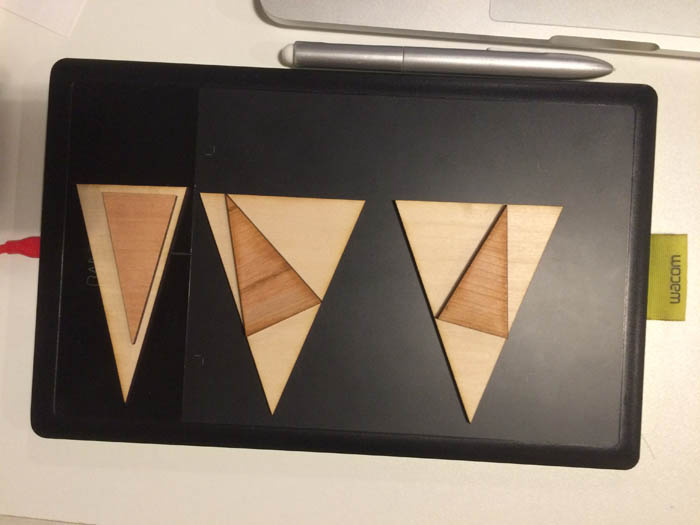 Walnut and cherry
I picked up some 1/8" walnut and cherry pieces from Blick on 13th St and used the laser cutter to make different combinations of triangles. I tried using the Wacom Bamboo tablet again to draw the pieces in Illustrator, but later decided that I wanted to have clean, straight lines. The walnut cut very well with the laser cutter and didn't leave too many burn marks. The cherry not so much, even though I tried the paper trick with it.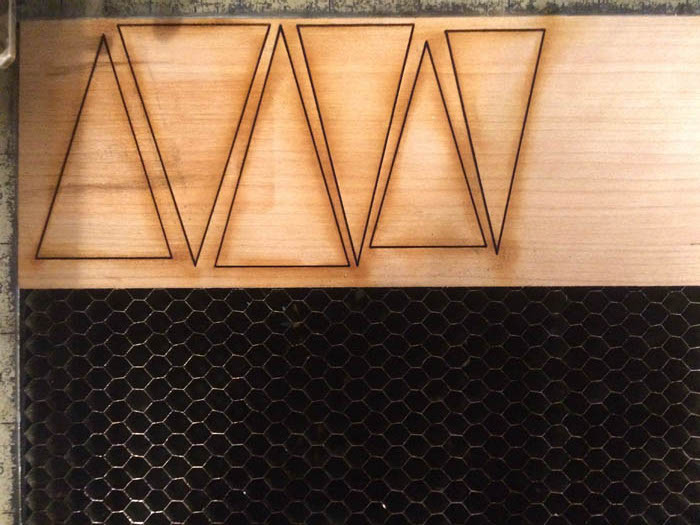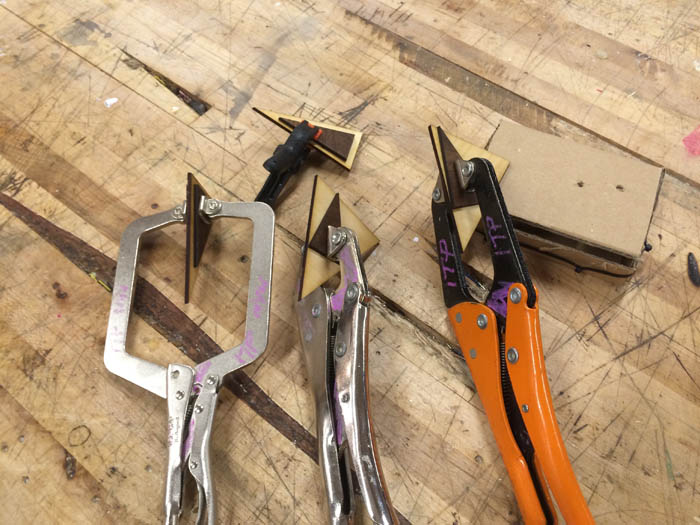 Wood glue and clamps!
I also picked up some 5 mil copper at Blick and wanted to wrap it around wood pieces to give a nice counterbalance to the wood pieces. The copper experiment was a failure at every step.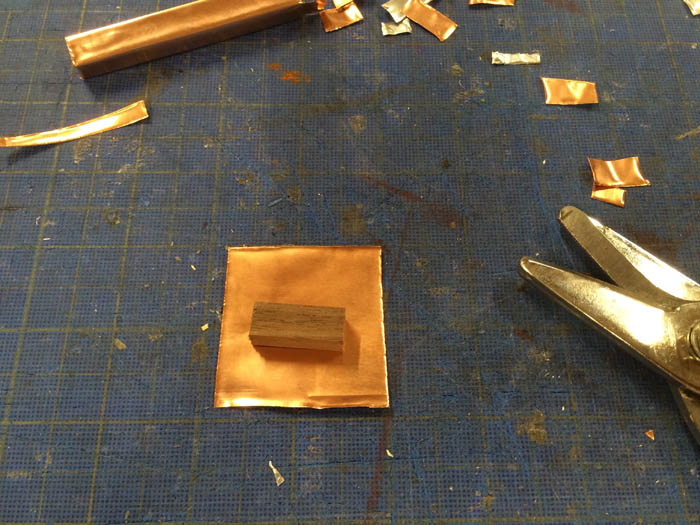 The first problem was getting the copper to fit snugly around the block without too many gaps or too much material. It required precision not capable of the shop's snips.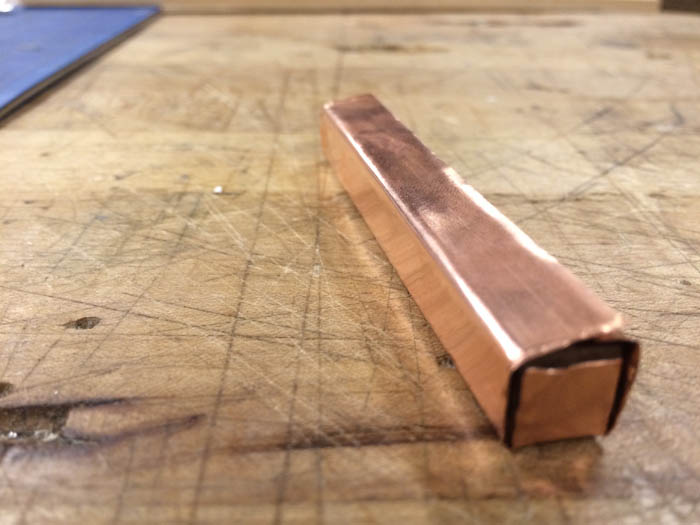 And I really should have known that the copper would buckle when I drilled it...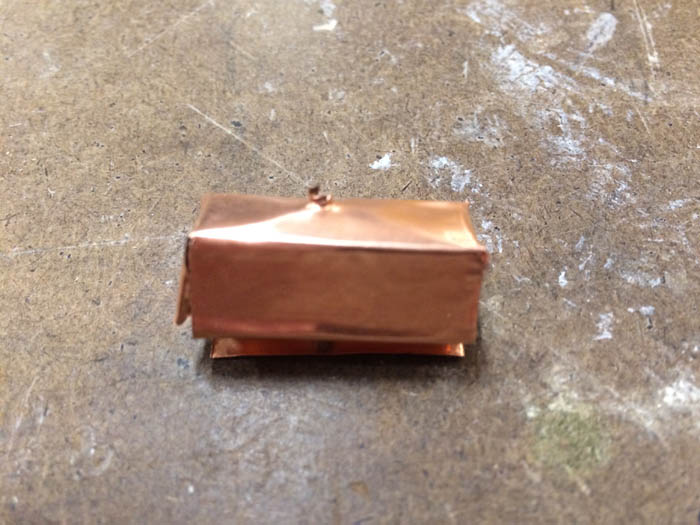 This is what I would going for, three stacked pieces. It would have been easier to get a piece of solid copper and just cut it to these three sizes, but I didn't realize we had a metal saw in the shop until Ben told us in class the following day!